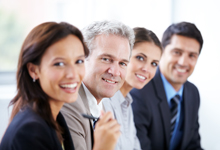 Property Tax Administrative Coordinator
Position:

Property Tax Administrative Coordinator

Location:

Houston, TX

Type:

Full-time
In this unique opportunity, you will play an integral part in helping to build and maintain a world-class property tax practice by providing superior administrative support and client service.
As a Property Tax Administrative Coordinator, you will: Prepare, file and monitor affidavits, agent appointments, renditions, appeals, and exemption applications,
Coordinate with clients on timely gathering of contracts, appointment of agent forms, and required property and financial data,
Research property tax information such as taxpayer, values, situs, account numbers, etc.,
Track, monitor and maintain deadline and hearing schedules,
Complete new client and litigation set-ups,
Manage mail receipt and distribution, and
Assist Property Tax Consultants as needed.
The successful candidate will possess:
Bachelor's degree,
7-10 years of experience in property tax consulting or with appraisal districts,
Outstanding organization, planning, multi-tasking, prioritization and time management skills,
Superior written and verbal communication skills,
Detail orientation,
Advanced knowledge of MS Office applications, and
Ability to work as part of a team with limited supervision.
Apply on-line, or e-mail your resume to:
recruiting@greenbackrecovery.com

NO AGENCIES PLEASE