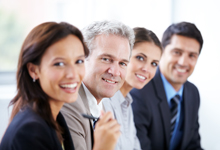 Rewarding Careers
Greenback Cost Recovery takes pride in offering one of the most aggressive compensation plans in the industry. Our business model is structured financially and operationally such that we reward our employees substantially more than the industry norm.
We hire professionals with a strong, entrepreneurial work ethic and desire to succeed. Further, there are significant advancement opportunities for top performers.
The positions listed below are open. However, please submit your application to us even if we do not currently have an opening that interests you. In many cases, we will create a position when approached by an outstanding individual.
If you want to make the most of your career in cost recovery consulting, you belong at Greenback.
Current Job Opportunities
©2015 Greenback Cost Recovery, LLC. All Rights Reserved.