To date, Greenback's senior team members have obtained combined cost savings in excess of
$1 Billion for businesses during their careers.
Greenback Management Team
Walter Wolff
Jim Powers
Beau Herrold
Kurt Burr
Walter Wolff
CEO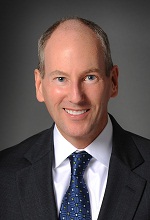 Walter Wolff founded Greenback with a very unique, 20-year blend of property tax value appeal consulting, compliance processing tax and software development expertise. Walter began his career while in college as a property tax negotiator and has handled thousands of appeals based on equal and uniform appraisal, bulk inventory discounting, business personal property modeling, and intangible value quantification. Savings generated for his clients though his personal efforts and his team total hundreds of millions of dollars.
Walter is an avid proponent of maintaining a technology edge in the cost recovery field. To maximize tax savings and efficiency throughout the full property tax life-cycle, he conceptualized and led the design and development of property tax automation software that processed over $1 trillion in assets for clients including 1/3 of the Fortune 100.
Walter is a member of the Institute for Professionals in Taxation, the Texas Association of Property Tax Professionals.
Walter graduated from Texas A&M University with B.S. degrees in Biochemistry and Psychology. He enjoys running, golf, aviating, traveling, mission work in Central America, photography, and spending "quantity" time with his college sweetheart and four daughters.
Jim Powers
Principal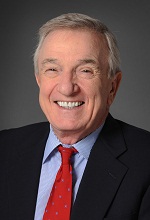 For the past twenty years Jim has worked with some of the largest, most complex companies in the world developing strategies and tactics to reduce operating costs and improve bottom line performance. He started his consulting career with AutoPartners Management Group, the boutique investment bank and automotive industry consultant headquartered in New York City and Stamford, CT. At AutoPartners he worked with midcap companies preparing his clients to raise expansion capital in the private equity and public capital markets. At AutoPartners he led the first ever raise of public capital for the retail automotive industry in the US partnering with Smith Barney to complete the $60 million Sunrise Auto Partners offering. Later Jim was recruited by Institute of Management Resources, the worldwide management consulting powerhouse, to expand business development operations in North America. When IMR was acquired by a competing management consultant Jim joined Renoir Consulting Group to manage the North American business development operation. He went on to become Managing Director of International Energy Consultants expanding the company's consulting practice in North and Central America. During his career Jim has worked on cost reduction/operational improvement projects in the commercial real estate, healthcare, automotive, hospitality, chemical & petrochemical, retail, banking, metals, business services, oil and gas and air freight industries totaling more than $500 million in cost savings and profit improvement.
Jim earned a Bachelor of Science in Business Administration from the University of North Carolina, Chapel Hill and a Master of Business Administration from the University of Michigan, Stephen M. Ross School of Business.
Beau Herrold
Principal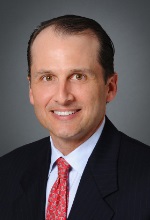 Beau brings over 20 years of experience to Greenback that includes investing, sales, marketing, negotiating, financial management, market analysis, financial analysis, and property valuation. As a property tax consultant, Beau has handled all types of complex commercial and industrial properties throughout Texas. Beau manages property tax appeals for the Houston and DFW markets with extensive experience analyzing and employing tax saving strategies for retail shopping centers, medical office buildings / hospitals, assisted living/skilled nursing facilities, industrial warehouses/manufacturing, and business personal property for manufacturing facilities.
As a real estate broker, Beau has negotiated the purchase and sale for some of Houston's most prestigious properties on behalf of his clients. As a real estate consultant, Beau has also provided real estate valuation services for commercial, land and other property types throughout Texas primarily relating to litigation and support of expert witness testimony. Specific assignments have included eminent domain cases for public roadway expansions and pipeline easements, and property valuations for estate planning and business purposes. Beau has also served senior executive positions in the oil and gas production, chemical additive, and financial management industries, and has been responsible for the acquisition, management and disposition of all types of real estate properties in Texas and Colorado. Beau began his career as a financial analyst at Enron Capital and Trade Resources.
Beau attended the University of Texas at Austin and graduated cum laude from the University of Houston with a B.S. degree in Economics. Beau is an Affiliate of The Appraisal Institute, registered Texas Property Tax Consultant, member of the Texas Association of Property Tax Professionals and Texas Association of Realtors. He also holds an active Texas Real Estate Broker License.
Kurt Burr
Principal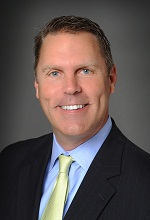 Kurt has over 20 years experience representing some of the largest property tax portfolios in the manufacturing, banking and retail industries. As a leader in property tax value analysis and negotiations, Kurt identifies the challenges facing clients and develops avenues to meet their needs.
Kurt is a member of the Texas Association of Property Tax Professionals and Young Entrepreneurs Organization (YEO).
Kurt graduated from Texas A&M University with a B.S. degree in Industrial Engineering.