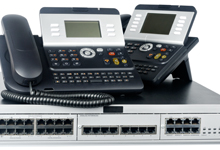 Telecom Cost Recovery Solutions
Your telecommunications and data networks provide the cornerstone for your company's ability to communicate and deliver information, both internally and externally. Not only is accurate billing by your telecom vendors essential in managing your telecom cost, but optimal design and deployment of the network is paramount to your company's successful operational performance. Your phone and data network defines needed services at their most efficient levels. Your choice of technologies, equipment and vendors will lay the groundwork for the lowest total operating cost.
Greenback provides cost recovery and optimization in the following telecom areas:

Administrative Audit
Engineering Review
©2015 Greenback Cost Recovery, LLC. All Rights Reserved.