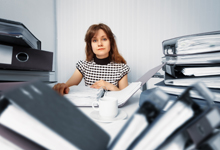 Personal Property Tax Audit Defense
Business personal property tax audits by state auditors has become normal practice in many states. Due to the aggressive position of most states to maximize property tax revenues, the frequency and scope of audit have been increasing. Business personal property tax audits typically involve three to five tax years retroactively and often result in significant increases in unbudgeted tax liability if left unchallenged.
Greenback will assist in business personal property tax audit defense by managing the audit, thereby eliminating time spent by accounting personnel who are not familiar with the property tax audit process, changing tax laws, and court cases. In many cases, initial audit findings are aggressively challenged by a Greenback consultant which results in significant refunds.
©2015 Greenback Cost Recovery, LLC. All Rights Reserved.